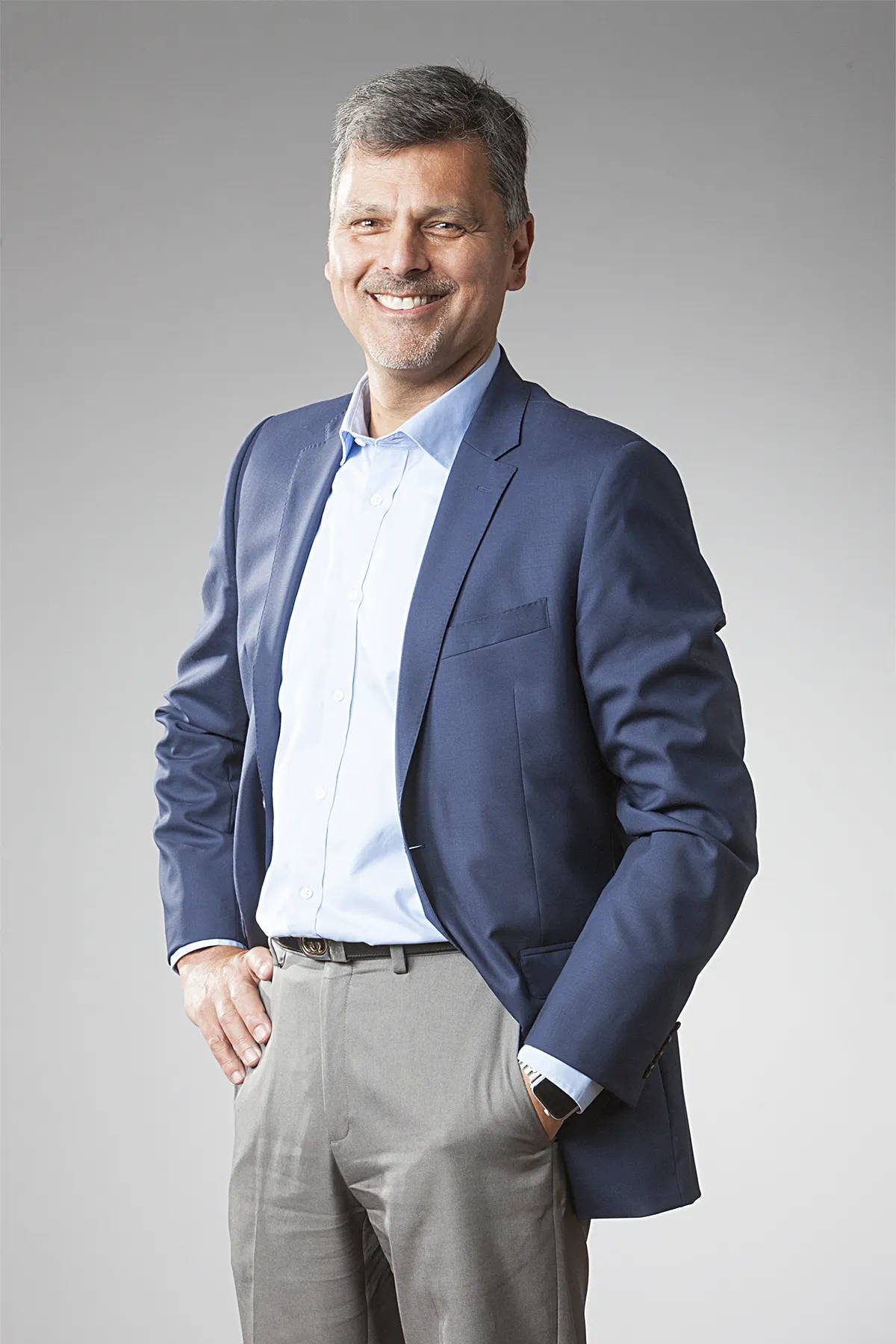 Philip del Buey is the President and a member of the Board of A.M.G. Medical Inc. He has been leading the company since 2001 when he joined to head up the transition from an owner managed to a professionally managed organisation.
Thanks to his background and experience, Philip has brought a strong focus on marketing, branding, business and product development to the company. During his tenure, Philip has been focused on creating and evolving A.M.G. brands and on growing sales by the development of value-added, safe and effective home health management and medical professional products.
Philip has also been very active in leading the company efforts to establish itself as an infection control product specialist while also building its E-commerce sales, logistics and technology capabilities which he views as necessary levers for future growth.
Today, Philip is mainly involved in leading the team in business planning, product development and business process efficiency. He is focussed on leading the company to growth by way of effective, top-quality products, selection and services that add value to the businesses of A.M.G. customers and to the lives of consumers.
Originally from Montréal, Philip is a trilingual executive whose career spans many years in consumer-packaged goods marketing, sales and corporate management.
Prior to joining A.M.G., Philip held numerous management and leadership posts worked multi-national enterprises in Canada and abroad including Sara Lee Corporation, Colgate Palmolive Company and Canada Packers Inc.. Along the way, Philip held numerous management and leadership posts based out of global centres from Toronto to Mexico City, Barcelona and Montréal.
Philip is fluent in English French and Spanish. He has an MBA from York University ('86) and a Bachelor of Commerce degree from McGill University ('82).