General Information & Policies
A.M.G. Medical Inc. is dedicated to providing you, our valued customer with a wide selection of quality brands at competitive prices.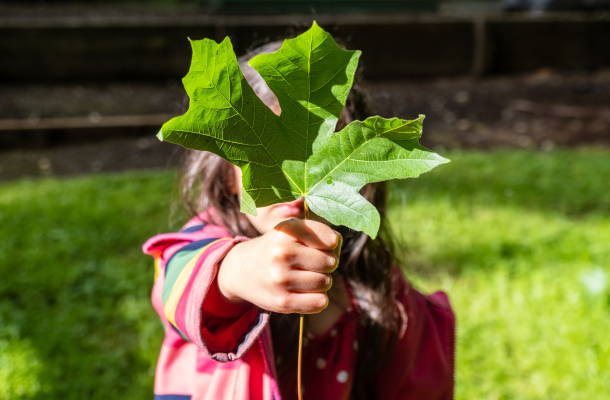 Minimum Order
Net $200.00. An administration charge of $25.00 will be added to all orders below the $200.00 minimum in addition to freight.
Phone Orders
Toll-free : 1-800-361-2210 Local orders : (514) 737-5251 Monday to Friday, 8:30 am to 5pm, EST.
Fax Orders
Toll-free: 1-800-295-6572 Local orders: (514) 737-6572 24 hours a day.
Email Orders
[email protected]
Lead Time
Orders are normally processed and shipped within 48 hours assuming account is in good standing.

Freight
F.O.B. A.M.G's warehouse
Freight Policy
Free Freight for any order of $500 or more. Any order under $500.00 will be subject to a $25.00 shipping and handling charge. For YT, NT and NU, full freight will be charged regardless of total order amount. A.M.G. will not re-ship orders to the same address as a previously undeliverable package. Re-shipping of any order to a new address will incur additional delays for receiving and reprocessing. Due to fraud concerns, A.M.G. will not accept address changes to any orders being prepared for shipment or already in transit.

A.M.G. will select the method of shipment. Any other method of shipment specified by the customer, will be shipped "COLLECT" regardless of order value.

Drop-shipments will be shipped collect regardless of order value. "Drop-shipment" to be defined as: any address not properly set up in our system. In order to properly set up any alternate shipping locations, kindly contact your sales representative.

A.M.G. will invoice any additional freight charges to the customer when shipment occurs beyond regular transportation area.

A.M.G. will invoice a $9.00 fee for any appointment scheduling requirements. A.M.G. will also invoice any additional charges for waiting time incurred as a result of appointments not being honoured.

A.M.G. will invoice customers on all surcharges incurred or any specific tailgating needs up to a maximum of $35.00 (fee determined by location).

We need written notification of any special requirements you may have as it relates to the above. Please complete attached form and return to A.M.G. Medical Inc. for your specific requirements.

$25.00 fee will apply on rush orders in addition to other applicable charges.
PRICING & TERMS INFORMATION
Prices
All prices are GST and HST excluded. GST and HST will be added where applicable. In Quebec, PST will also be added where applicable. Prices are subject to change without notice. Price list GST column: Y= taxable, N= non taxable.

Terms
1.5%-10, net 30 days.

Direct deposit & credit card payment
A.M.G. will accept payment by Direct Deposit as well by Visa or MasterCard (Kindly contact our accounting department for more information).

Resale Restrictions
By purchasing products from AMG Medical Inc., you agree not to resell or distribute these products on any online or physical marketplace within North America. This restriction is put in place to maintain the integrity and quality of our products, as well as to ensure a consistent and positive customer experience. Failure to comply with this resale restriction may result in termination of your account, revocation of any existing purchase agreements, and/or legal action, at the sole discretion of AMG Medical Inc.

A.M.G. does not assume responsibility for loss or damage in transit. Any such loss or damage should be reported to the carrier within 48 hours and any compensation should be obtained from the same. A.M.G. must be advised of short or over shipment within 5 days of receipt after which, the order will be considered to have been received complete.
A.M.G. Medical does not carry inventory of Special Order Items. Kindly be advised that we will require your acceptance of the delivery delay & pricing prior to processing an order for any special order item. Once approved, we will not accept any cancellations. Special Order Items cannot be returned.
A.M.G. MEDICAL RETURNS POLICY
Policy may be subject to change without notice. A 25% Restocking Fee is applicable to all returns. Freight charges are paid by the sender.
A.M.G. Medical reserves the right to choose between repairing, replacing or crediting any warranty return.
*A.M.G. Medical reserves the right to not accept returns on Hygienic products if the product has been opened or used. A.M.G. reserves the right to not accept returns on large quantity stockpile pandemic purchases. Items categorized as pandemic will be denoted with a "P" in the price list.
Returns for which A.M.G. Medical will issue a credit note or replacement must adhere to the following:
Any returned item must have a Return Merchandise Authorization (RMA) number, issued by the Customer Service Department, prior to shipment.

The RMA number must be visible on the outside packaging.

Items with an expiry date must have a minimum of 6 months left before expiry.

The item must be returned within 90 days from date of purchase.

A valid A.M.G. Invoice number must be provided.

The item must be in its original condition for resale.
No RMA number will be issued for the following:
Special order items.

Discontinued items.

Items with less than 6 months expiration.

Items returned after 90 days of purchase.

Items not directly purchased from A.M.G. (i.e. no A.M.G. invoice number).

Hygienic items which have been opened or used
No credit or Replacement will be issued for items and/or packaging not suitable for resale. Exceptions are as follows:
(An RMA number is still required)

Items with manufacturer defects. (Proof of purchase required). Must be reported within 90 days of purchase.

A.M.G. reserves the right to verify and confirm defective status before processing credit or sending replacement
*Hygienic items are products which come in contact with the perineum area, used in the ears, nose or mouth, or products that come in contact with bodily secretions. (Hygienic items are indicated with an "H" in the Price List)
MUTUAL RESPONSIBILITIES FOR QUALITY ASSURANCE
A.M.G. Medical maintains a Quality Management System (QMS) in conformance with ISO 13485 and MDSAP guidelines.

In order to ensure patient safety and health, we require our customers to ensure that any A.M.G. product or device in their possession is stored and transported under conditions that ensure proper maintenance of product quality.

In accordance with regulations, customers are asked to immediately advise A.M.G. Customer Service of quality issues as well as complaints or reports from healthcare professionals, patients or users about incidents suspected to be related to a one of our products or medical devices. Once received, A.M.G. Customer Service will log the complaint and forward it to our Quality Assurance Department who will then take appropriate action per our QMS guidelines. Distribution Records are to be kept for 5 years following distribution. Distribution Records need to be maintained & provided upon request.