Long Term Care Facility Tools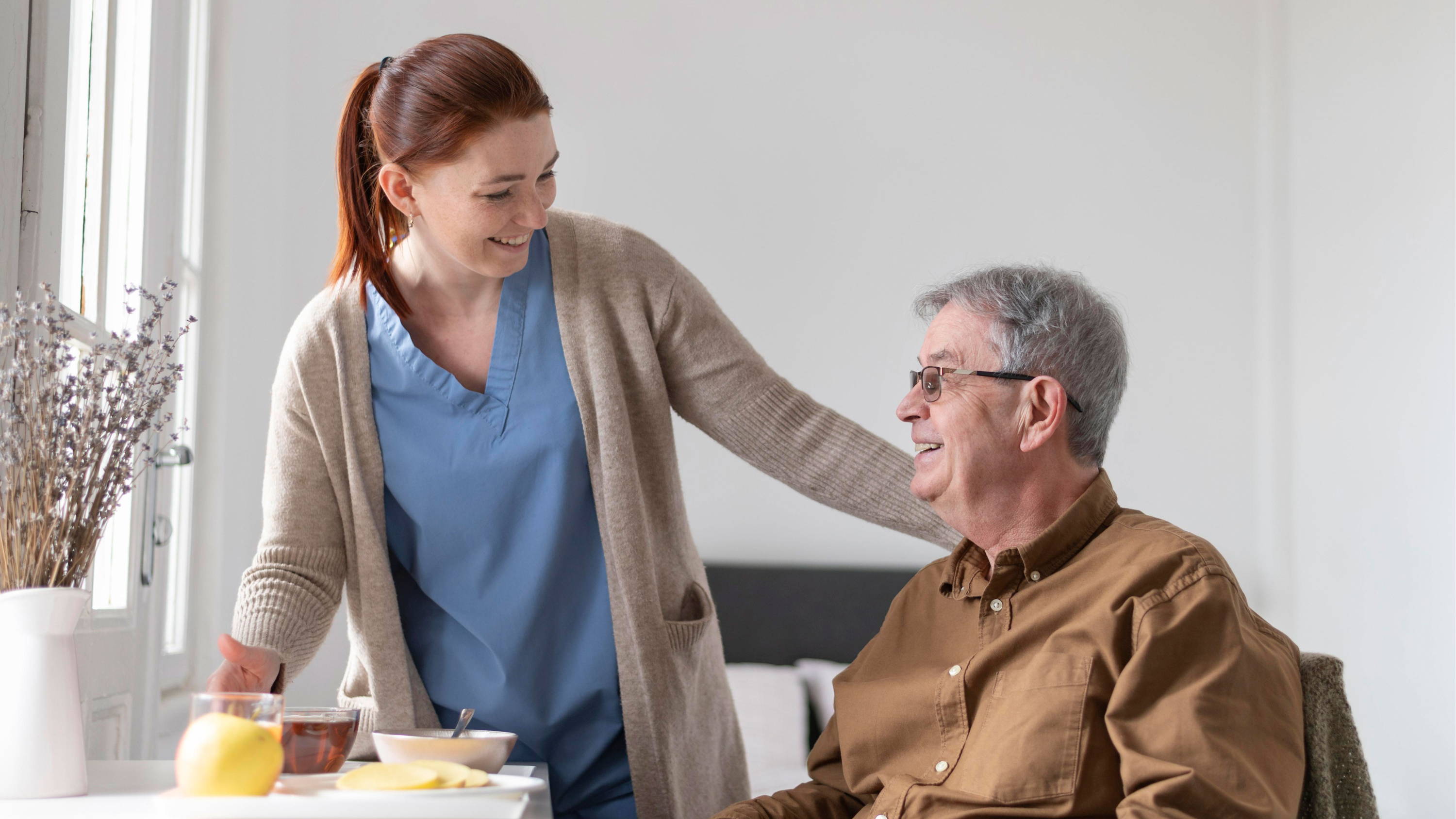 Les établissements de soins de longue durée, lorsqu'il est question de lutter contre les infections, font face à des défis différents de ceux que l'on retrouve dans le milieu des autres établissements de santé tels que les hôpitaux, les cliniques ou les ambulances. Un établssement de soins de longue durée fait face à des situations plus permanentes, de sorte que l'établissement doit offrir beaucoup plus que les autres institutions, compte tenu de la santé de ses patients. On encourage ces derniers à se déplacer dans l'établissement et d'éviter l'isolement le plus possible.
Votre représentant AMG Médical peut travailler avec vous pour vous montrer comment utiliser les formulaires qui suivent à votre meilleur avantage.
Ces outils sont conçus pour vous aider à trouver des façons d'intégrer Nocospray dans vos plans et vos protocoles qui vont au-delà des étapes à suivre pouir mettre fin à une épidémie et peuvent même vous aider à en prévenir une.
Formulaire de la Fiche de déploiement : Ce formulaire peut vous aider à contrôler comment votre appareil Nocospray est utilisé. (fichier pdf)
La cuisine : Utilisez le système Nocospray après le dernier repas de la journée, tous les jours. Complétez votre nettoyage, mettez l'appareil en place, et fermer la porte. Le lendemain matin, venez préparer le petit déjeuner comme d'habitude.
Pour les salles de bains, douches ou toilettes : Le milieu humide est un endroit idéal pour de nombreuses espèces de germes. Une désinfection hebdomadaire, après le nettoyage habituel, contribuera à réduire la mesure dans laquelle le biofilm peut se former.
En outre, certaines des maladies les plus courantes qui se propagent rapidement le font par le biais des déchets humains, y compris, le norovirus et le C.difficile.
Le formulaire du Gabarit de protocole : Ce formulaire peut aider à la mise en place et à la communication d'un protocole, incluant Nocospray, au personnel. (fichier pdf)
Les salons et autres pièces à vocation sociale : Utiliser le système Nocospray dans ces zones une fois par semaine, régulièrement, peut aider à contrôler la propagation des infections lorsque les patients socialisent.
Les chambres ou les cliniques de physiothérapie : un traitement hebdomadaire peut aider à prévenir le danger de propagation pour le prochain patient.
Formulaire de la Fiche de traitement de la pièce : Ce formulaire vous aide à faire le suivi de l'utilisation du système Nocospray dans une pièce spécifique. (fichier pdf)
Long term care facilities (LTC's) face infection control challenges that are related but different from those of other healthcare settings such as hospitals, clinics or ambulances. LTC is a more permanent situation so one goal in this setting is to make it as rich as possible given the client's health. Clients are encouraged to move about the facility and avoid isolation to whatever degree possible.
Your AMG Medical representative can work with you to use these forms to their best advantage.
These tools are designed to help you find ways to incorporate Nocospray into your plans and protocols that go beyond stoping an outbreak and may even help you prevent one.
Deployment record form: This form can help you monitor where and how your Nocospray machine is being used. (pdf file)
The kitchen: Consider running the Nocospray after the last meal of the day, everyday. Complete your cleaning, set up the machine, and close the door. The next morning come in and get ready for breakfast.
Any bathroom, shower or bathing room: The moist environment is ideal for many species of germs. Weekly disinfection after cleaning will help reduce the extent to which biofilm can form.
In addition some of the most common illnesses that spread rapidly do so through human waste including, norovirus and c.difficile.
Protocol Template form: This form can help set-up and communicate a protocol including, Nocospray, to staff. (pdf file)
The lounges and other social rooms: Addressing the area once a week, like clock work, may help control the spread of infection while clients are sharing experiences.
The physiotherapy rooms or clinics: Weekly treatment can help contain the danger for 'the next' client.
Room Treatment Record form: This form can help you monitor how Nocospray is being used in a specifc room. (pdf file)